Critical FAIRness
Critical FAIRness is an exploratory study on Open Research Data in Art and Design at the Basel Academy of Art and Design FHNW, Switzerland (2023-2024). An overview of our forthcoming activities is here.
Project description
The project title "Critical FAlRness" refers to the critical state of publishing in art and design. While practice-based research in art and design has existed in Switzerland for more than 20 years, there is a lack of infrastructure that bridges the gap between the everyday documentation practices of researchers and infrastructures for making creative approaches public, such as data repositories. We understand "critical" in the sense of urgency to act and help develop advanced infrastructures and formats that understand the process of sharing research data as socio-technological, take the claim of democratization of research seriously, and augment the operations of practice-based research.

With "Critical FAlRness," we seek to address multiple aims: We aim to a) build communities of researchers, technical experts, and stakeholders who invest in and advance ORD practices in art and design and b) to specify ORD standards relevant to art and design through collective discussions of ORD practices via case studies and through testing the limitations of leading existing tools.

The project is based at the IXDM Critical Media Lab (CML), a physical space at the Basel Academy of Art and Design FHNW — and involves an interdisciplinary community of scholars conducting practice-based research in art and design. CML's research revolves around critical perspectives on processes, practices, and infrastructures for computing, publishing, ecology, and community-building. Drawing on CML's transdisciplinary approach, we are keen to invest in workshops and other community-building formats, bringing together researchers, data stewards, librarians, coders, lawyers, and other stakeholders to discuss and experiment with examples.

"Critical FAlRness" aspires to define methods and techniques to generate ORD — findable, accessible, interoperable, and re-useable information collected, observed, generated, or created in a research process. Drawing on ongoing SNSF research projects from CML, the project explores the status and significance of data in practice-based research in art and design. lt further experiments with different modes and methods of sharing and re-using and defines publishing processes for data of selected research projects. This case study-based approach was designed to engage hands-on with the needs of researchers in the field, unearth field-specific issues linked to ORD, and hence foster the implementation of sustainable ORD practices in art and design in dialog with data producers.
Funding
Our work is funded by swissuniversities. The project was submitted to the Open Science I program, phase B — ORD 2022-2024 "Swiss Open Research Data Grants, Track A: Explore projects".
Team
Dr. Lucie Kolb (project lead) is a scholar of critical publishing with a background in visual arts, art history, and cultural studies. Her work involves studying and producing artistic knowledge, e.g., practice-oriented writing and transversal publishing. She is interested in identifying, studying, and developing infrastructural practices with a particular focus on knowledge infrastructures such as libraries, collections and archives. Lucie works with practice-based methods, archival work, and field studies. Her research addresses hidden mechanisms and structures that create social injustice in knowledge organizations and considers how collective work on infrastructures of knowledge is foundational for common intellectual practice and proposes ways to conceptualize infrastructural imaginaries otherwise. Lucie is a Senior Researcher at IXDM, Basel Academy of Art and Design FHNW. She holds an FHNW Fellowship for research-based learning and teaches on the MA Experimental Design at IXDM.
Dr. Patrizia Munforte (project coordination) studied Art History, Film Studies and Modern German Literature at the universities of Basel and Zurich. In 2016, she completed her doctorate at the University of Zurich on the topic of "Mourning Images and Portraits of the Dead: North American Miniature Painting and Photography in the 19th Century". From 2008 to 2020, she worked as a research assistant and lecturer at the Centre for Studies in the Theory and History of Photography at the University of Zurich and collaborated on several book projects. After working on a conservation project in the Department of Historical Photography at the Swiss National Museum from 2017 to 2018, she was a research associate at the Fotomuseum Winterthur from 2019 to 2020, where she was most recently curator of the collections. Patrizia Munforte is currently undertaking a further education in Information Science at the University of Applied Sciences Graubünden (FHGR), which she will complete with an MAS in September 2023.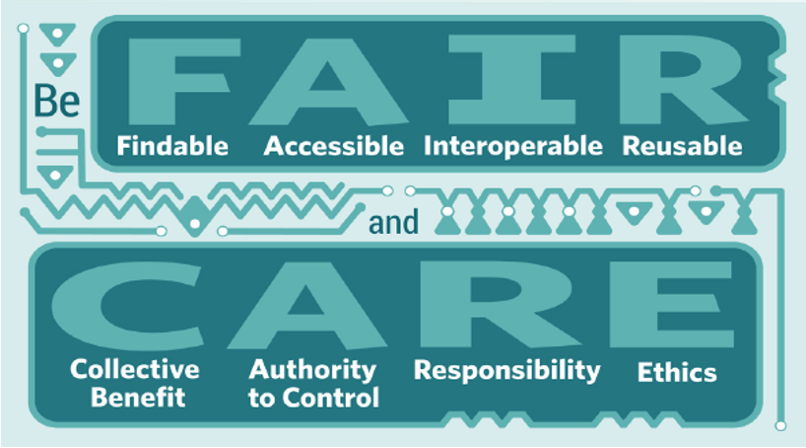 Activities, events
The project will be developed in a series of workshops organized in collaboration with Prof. Helen Pritchard, Dr. Johannes Bruder, PhD Eva Weinmayr, and Femke Snelting and concludes with a closing symposium presenting best practice case studies and recommendations for standards of ORD practices in art and design. A publication will document the project's results and disseminate them to peer communities in art and design.
The following is a list of events organised by CriticalFAIRness:
Forthcoming Events
Date
Articulating FAIRness I

0

7

.

0

3

.

2024

Articulating FAIRness II

0

8

.

0

3

.

2024

Rewriting FAIRness

0

7

.

0

5

.

2024